Gilbert Hardacre & West African Cocoa Trade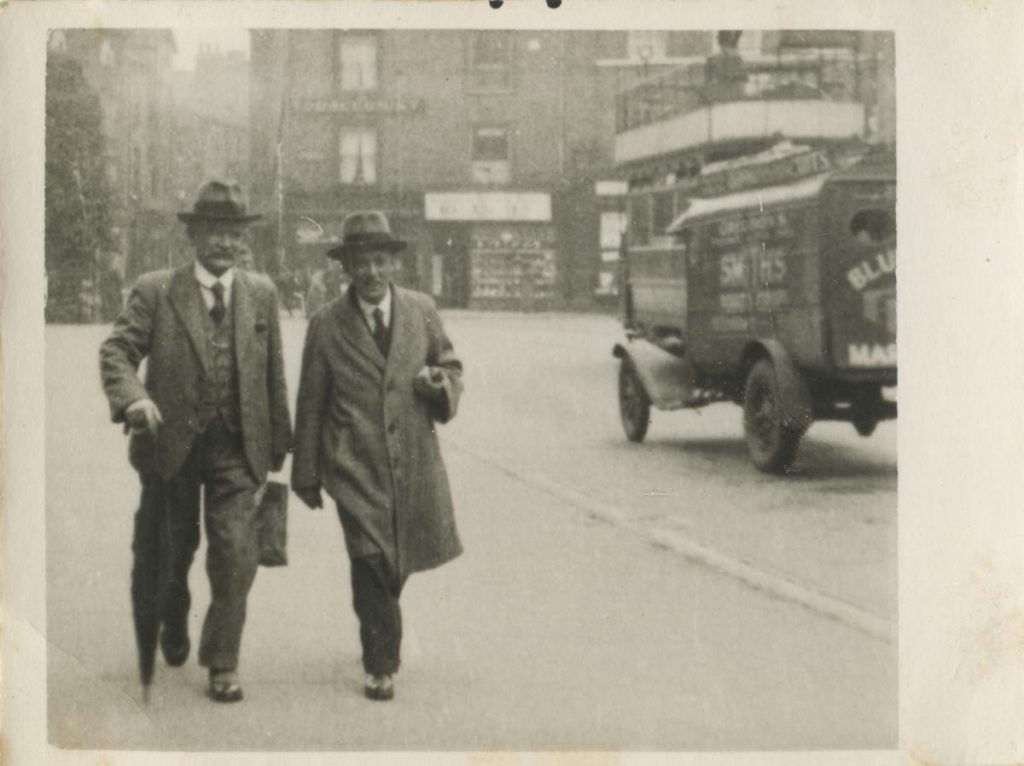 Gilbert Clapham Hardacre (1889-1959), Great Grand Uncle on the Hudson side of the family, was our first ancestor to reach West Africa in his role a cocoa trader for a York-based firm.
Gilbert's travels were the inspiration for members of successive generations of our family to reach beyond the north of England and ponder the great yonder. In each generation since, at least one member of the family has lived and worked abroad.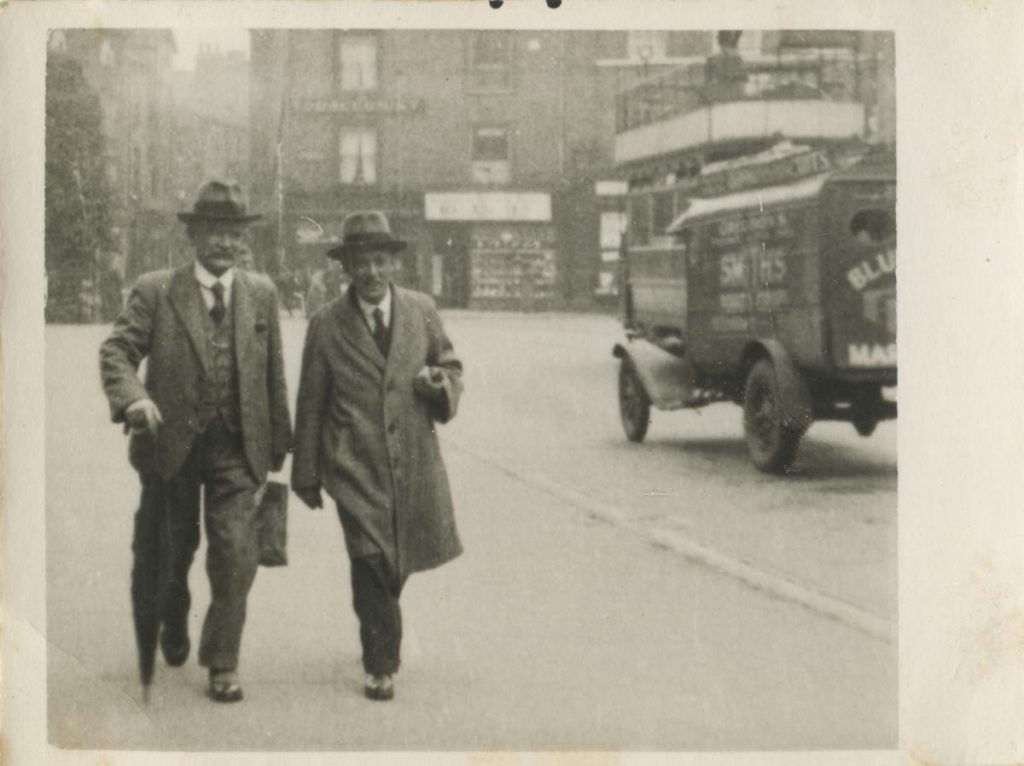 Raised in the Old School House, Nether Poppleton, Gilbert was the eldest son of Mary BARLOW and James HARDACRE, the headmaster of Nether Poppleton School. The village is four miles northwest of York offering Gilbert an easy commute to his first job as a mercantile clerk (handling dry goods) with a cocoa manufacturer, most likely Rowntree.
Steamship Burutu
In 1911 Gilbert traveled first class on his first voyage with approximately 100 other passengers and 100 crew, aboard the SS Burutu. The Elder Dempsey Line had secured a lucrative Royal Mail Postal Service contract for West Africa which subsidized the regular service to Sierra Leone, Liberia, Ghana, Nigeria and ports between. At each port of this first voyage Gilbert would mail a postcard home to share the events of the journey.
To: Mr. J Hardacre, School House, Poppleton, York
Ashore in Freetown for a few hours today. Very hot weather – feeling fit enough. Helmet now the order of the day. Love to all Gilbert.

Freetown, Sierra Leone, 3 December 1911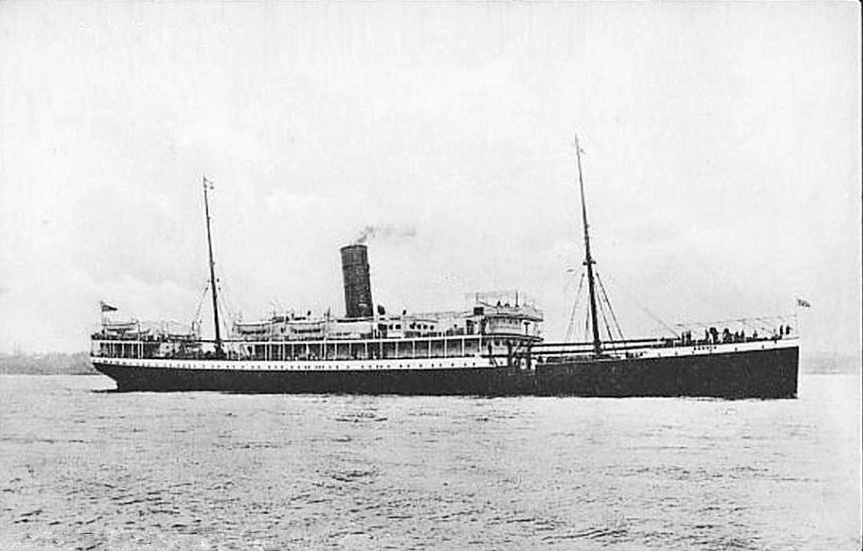 Journey to Forcados, Nigeria
In total Gilbert made seven trips to West Africa, each between 18 months and 3 years in duration. From 1911-1930 Gilbert spent the better part of 15 years in Africa. In between trips Gilbert would return to stay with his parents for 5-9 months — initially to the family home in Nether Poppleton and then 150 Burton Stone Lane, York, upon his father's retirement in 1922.
Capitalism, Cocoa, & Slavery
Consumption of chocolate was growing and profit margins were easier to maintain by reducing costs in West Africa than lowering the wages of workers in England. The English chocolate companies, specifically Cadburys, were just emerging from the scandal of slave labour on cocoa plantations in Portuguese Angola. Rationalized as contract workers or indentured servants, the workers were treated like slaves. In 1909 the four major companies, Cadbury Frys, Rowntrees and the Stollwerck chocolate firm of Cologne, announced they would boycott cocoa from São Tomé and Principe, islands off the coast of Angola. Despite this, forced labour continued in the Portuguese colonies.
Quakers would fight for the advancement of living and working conditions in England by improving factory conditions, studying and writing about poverty, as well as lobbying for government action on behalf of the poor. This same exposure would lead the Cadburys to build their "garden city" in an attempt to free their employees from the oppression facing the lower classes at the time.

The African cocoa laborers were not so fortunate. There were no philanthropic business owners walking by the plantations on a regular basis being appalled by what they saw. And with the final destination of their crop thousands of miles away, there was little hope that those enjoying the chocolate made possible by their labor, would ever come to their aid.

There Is No Bournville in Africa: Chocolate Capitalist, African Cocoa Workers, and International Labor Relationships from the 19th Century to the Present, Ryan Minor, CSUSB
Gilbert arrived in West Africa as cocoa production was being switched from plantations in Angola to family farms in Ghana and Nigeria. These were nations under British control, with no major reports of slavery. To most people, these were distant colonies in the British Empire, full of impoverished non-European people, living a subsistence farming life.
Cocoa Manufacturers Ltd.
The focus of the cocoa trade had also shifted from the West Indies to West Africa by the 1920s and the three major British confectionery firms of Rowntree & Co., Cadbury and Fry had established a collaborative buying and shipping agency in Ghana and Nigeria.
I believe Gilbert was working as a trader buying cocoa for this operation, 'Cocoa Manufacturers Ltd.' The agency was based in southern Nigeria with its headquarters in York.
Gilbert would not generally deal directly with farmers, or growing cooperatives, buying cocoa from brokers. He would have depended on thousands of African brokers and sub-brokers to deliver the export crops to the coastal buying stations.
The Rowntree Society is actively indexing the catalogue of Cocoa Works Magazine (CWM), an internal Rowntree publication, containing articles about the company and employees working around the world, including West Africa. Gilbert's name has not yet appeared (as of May 2021) but hopefully his exploits in Nigeria warranted an article in CWM.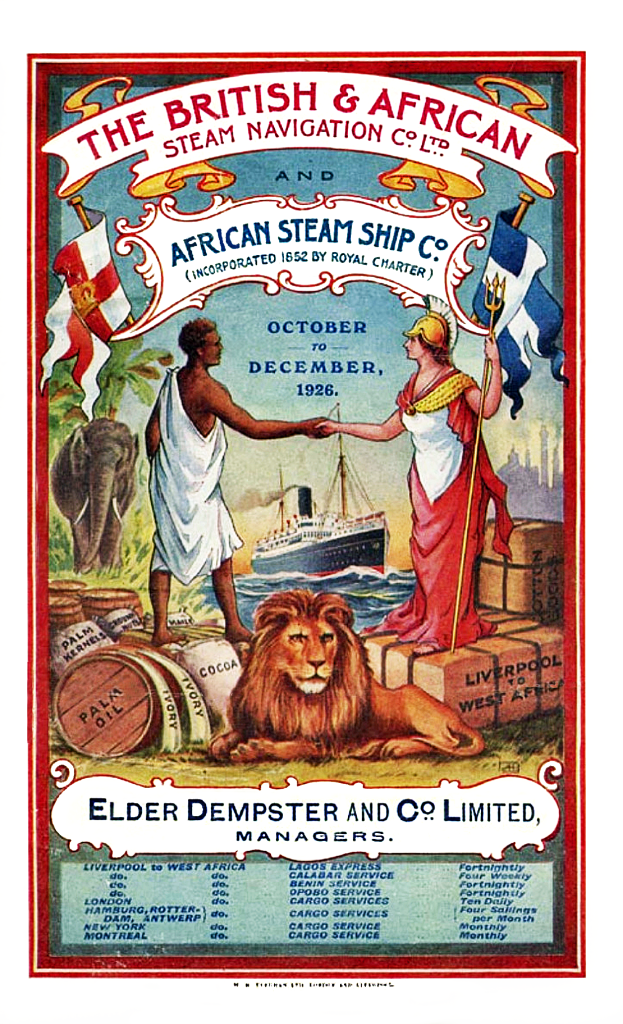 Tales of exotic West African workers featured in Rowntree's CWM, but reflecting back on these articles almost a century later, we are challenged by the subject matter and the uncomfortable representations of indigenous peoples. One such account was of a Rowntree representative, AV Iredale, arriving in West Africa to set up cocoa buying stations:
One AV Iredale, arriving in Accra on the Gold Coast on a mission to monitor cocoa production, was transfixed by the "ten lusty Kroo boys like beautiful bronze statues" who rowed his boat. Yet his desire is edged with fear, and in the CWM of April 1925 he evoked, only half-jokingly, shared cultural stereotypes of cannibals for his readers: "Surf boats… look very much like the pictures we see of savage war canoes. However, I managed to avoid being the pièce de resistance at a cannibal feast".

Chocolate and empire: from the land where the cocoa grows, Dr Emma Robertson, 30 September 2018, BBC History Extra
The Rowntree Society is now working with the Borthwick Institute and the University of York to research the colonial history of Rowntree & Co., specifically global supply chains, history of slavery, forced labour, colonialism, and racial injustice. You can read their Statement on Rowntree Colonial Histories.
Post Rowntree & Co.
Family lore, shared by his niece Sheila Clark né Hudson, stated that Gilbert had to leave Nigeria after one too many bouts of malaria. "The last case of malaria almost killed him but he was held in such high regard, the natives placed him on a stretcher and carried him 200 miles back to the coast" presumably to Lagos from where he departed one last time for Liverpool, England.
Returning to England, Gilbert settled in Banbury, where his brother was the editor of the Oxford Mail. Embracing his love of sport, especially cricket, Gilbert started his second career as a sports journalist with the Oxford Mail. After more than 20 years service he retired in September 1954.
According to my Great Aunt Olive, in the summer of 1955, Gilbert drove his nephew Richard "Dick" Hudson to his wedding in Canterbury, Kent. Much to his future bride's consternation, Gilbert may have furnished the groom with one too many shots of Dutch courage (whisky) en route! In the 1990's Dick's attic in Devon was still filled with trinkets, masks, spears, blowpipes, bows and arrows, he had received as gifts from Gilbert's travels.
Gilbert passed away in Banbury, 1959. His niece Sheila remembered escorting her mother, Gilbert's sister, Elsie Hudson né Hardacre, to the funeral from Bridlington by train. He was laid to rest 4 February 1959 in Southam Road Cemetery, Banbury, Oxfordshire. The plot has no grave marker or headstone.
Family Tree
Richard HARDACRE (1824-1890) & Mary CLAPHAM (1829-1884)

Jane Hardacre (1851-1929)
Margaret Hardacre (1853-1922)
Henry Hardacre (1859-1934)

James HARDACRE (1861-1947) & Mary BARLOW (1860-1930)

Gilbert Clapham Hardacre (1889-1959)
Elsie Mary HARDACRE (1892-1963) & Bernard HUDSON (1888-1939)

Beryl Hudson (1924-1993)
Sheila Mary HUDSON (1925-2016) & Albert Wear CLARK (1921-1983)
Richard Dacre Hudson (1927-2011)
Clara Cynthia Hudson (1933-2015)

Geoffrey Ronald Hardacre (1900-1977)

Walter Clapham Hardacre (1864-1952)
Richard Hardacre (1866-1874)
References
School House, 1 Church Lane, Nether Poppleton, York, Historic England
Britain's Cocoa Makers 1650-1940, The Museum of Hot Chocolate
T Coning & Sons, 28 Pavement, York, Rowntree Society
Rowntree & its cocoa plantations, Borthwick Institute for Archives
SS Burutu lost 1918, Liverpool.ac.uk
Cocoa Works Magazine, Rowntree A-Z, Rowntree Society
Cocoa Works Magazine Cataloguing Project, The Rowntree Society
Cocoa Manufacturers Ltd, Rowntree Associated Companies, Borthwick Institute for Archives, University of York
There Is No Bournville in Africa: Chocolate Capitalist, African Cocoa Workers, and International Labor Relationships from the 19th Century to the Present, Ryan Minor, CSUSB
Rowntree Society investigates history of slavery and forced labour in cocoa company's colonial-era past, 16-Apr-2021 By Anthony Myers, Confectionery News
The Cocoa Industry in West Africa: A History of Exploitation, Anti-Slavery International 2004
Chocolate and empire: from the land where the cocoa grows, Dr Emma Robertson, 30 September 2018, BBC History Extra
Ghana, cocoa, colonialism and globalisation: introducing historiography, Helen Ludlow, School of Education University of the Witwatersrand, December 2012
Cocoa Manufacturers Ltd, The National Archives
Cocoa Manufacturers Ltd, JISC Archives Hub
Statement on Rowntree Colonial Histories, The Rowntree Society
African Steam Ship Co./British & African Steam Navigation Co. Sailings October-December 1926, Adventures of the Blackgang