James Hardacre & Walking Pictures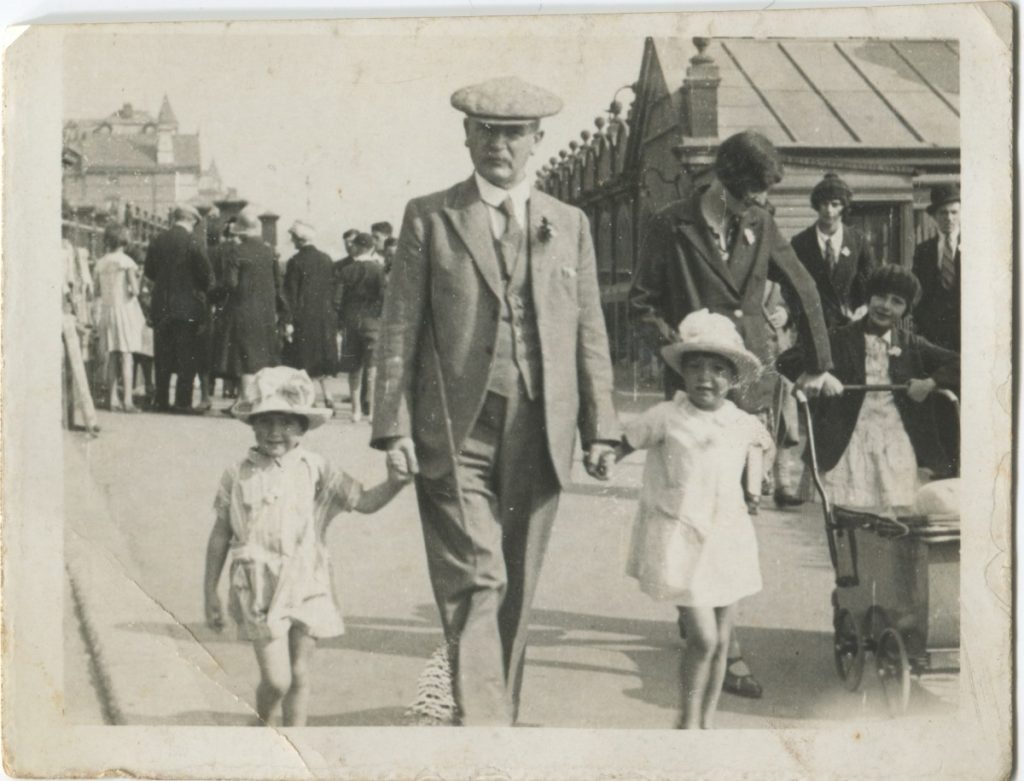 James HARDACRE (1861-1947), is our 2nd Great Grandfather, from Settle, North Yorkshire. He was the fourth of six children born to Cooper & Casker, Richard HARDACRE, & farmer's daughter, Mary CLAPHAM. James appears to have excelled at school and chose a career in teaching.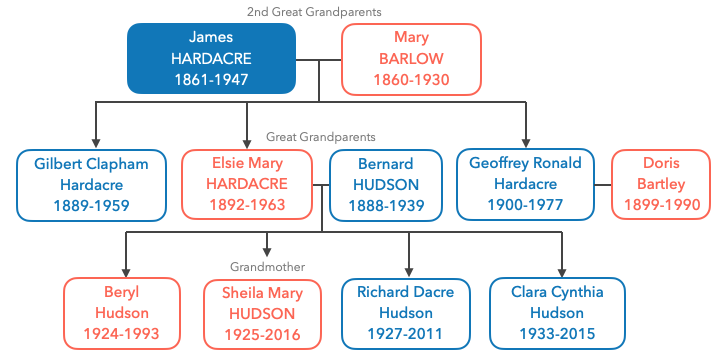 After taking teaching positions in Halifax, Skipton, and Redmire, James settled in Nether Poppleton as Headmaster of the village school. In 1922, the Hardacres retired to 150 Burton Stone Lane, York, a property which would become the family home for another two generations.
This photo album consists of James' family, friends, and travels after being widowed in 1930. The album contains great deal of 'Walkies' aka Walking Pictures, pocket sized, photographic mementos taken of people walking on the street. Popular from the end of WWI to the 1970s, these images were taken in resort towns, on promenades, and piers, of tourist destinations.
Family Tree
Richard HARDACRE (1824-1890) & Mary CLAPHAM (1829-1884)

Jane Hardacre (1851-1929)
Margaret Hardacre (1853-1922)
Henry Hardacre (1859-1934)
James HARDACRE (1861-1947) & Mary BARLOW (1860-1930)
Walter Clapham Hardacre (1864-1952)
Richard Hardacre (1866-1874)
References