Ken Bainbridge & The Half Way Sign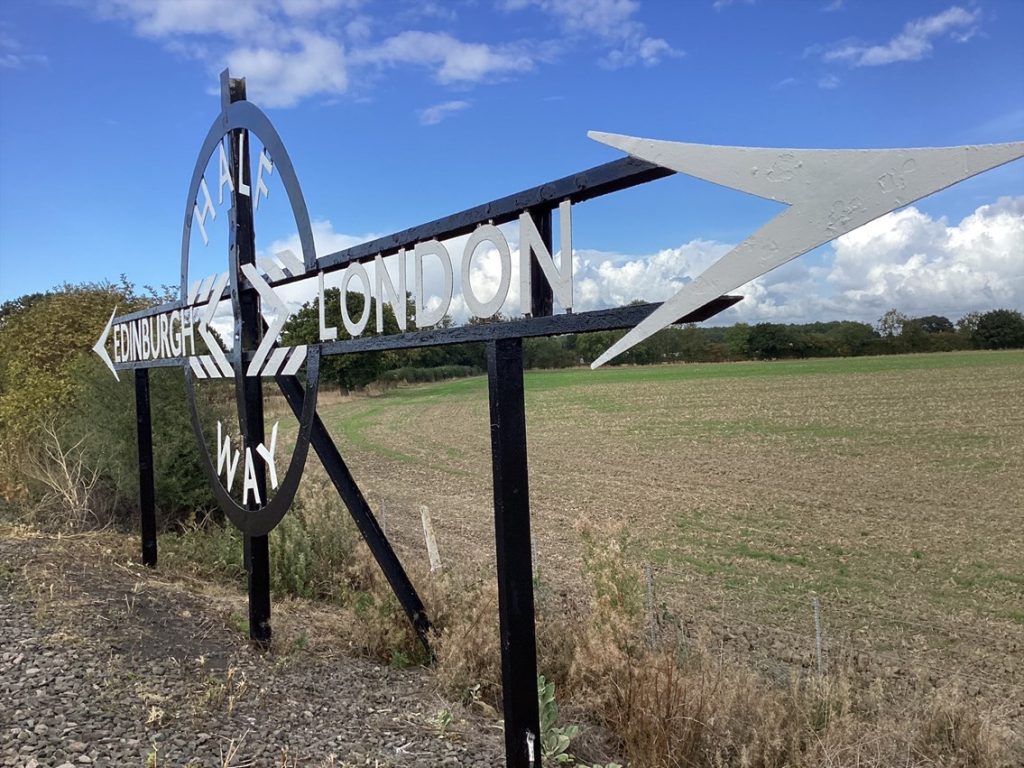 "200 hundred miles from London, 200 hundred miles from Edinburgh" announced my grandfather as we drove past the sign in his new Ford Orion, on route to our next Swinsty Reservoir fly fishing adventure. It must have been 1987 or thereabout when Reg BAINBRIDGE showed me his brother's handiwork on the Great North Eastern Railway line. However my memory is clearly flawed as the sign is only visible from a train!
The 50-foot sign stands next to the East Coast Main Line, just north of York railway station, and is a familiar sight to the thousands of rail passengers who travel each day between York and cities and towns to the north, such as Thirsk, Durham, Newcastle and Edinburgh.
Ken Bainbridge (1920-2007), from Newton-on-Ouse, started his engineering apprenticeship age 16 following in the footsteps of his grandfather, John Thomas ONIONS, who spent his entire career working as an engine wright. Based in York, Ken took two weeks to build the sign and saw him craft the 50-foot sign by hand, using a chisel, saw and drill.
"All I had to do the job with were chisels, a hacksaw and a file – there were no machines then. When I look at those signs north of York I feel they are mine."

Ken Bainbridge, Railnews, 1984
In 1938, when the sign was being installed, iconic trains like the Flying Scotsman and Mallard would be steaming past at 100mph. The Mallard, which still holds the world speed steam train record of 126mph, retired in 1963 to the National Railway Museum in York, over twenty years before Ken would hang up his tools.

The sign, which has been next to the East Coast Main Line for over 80 years, was looking a little weathered, which is why his daughter, Pauline, reached out to Network Rail to request it be shown a bit of TLC. A team carried out work to refresh, repaint and restore the sign to its former glory once more and a new maintenance program will ensure that the sign remains in good condition to be enjoyed by rail passengers and future generations.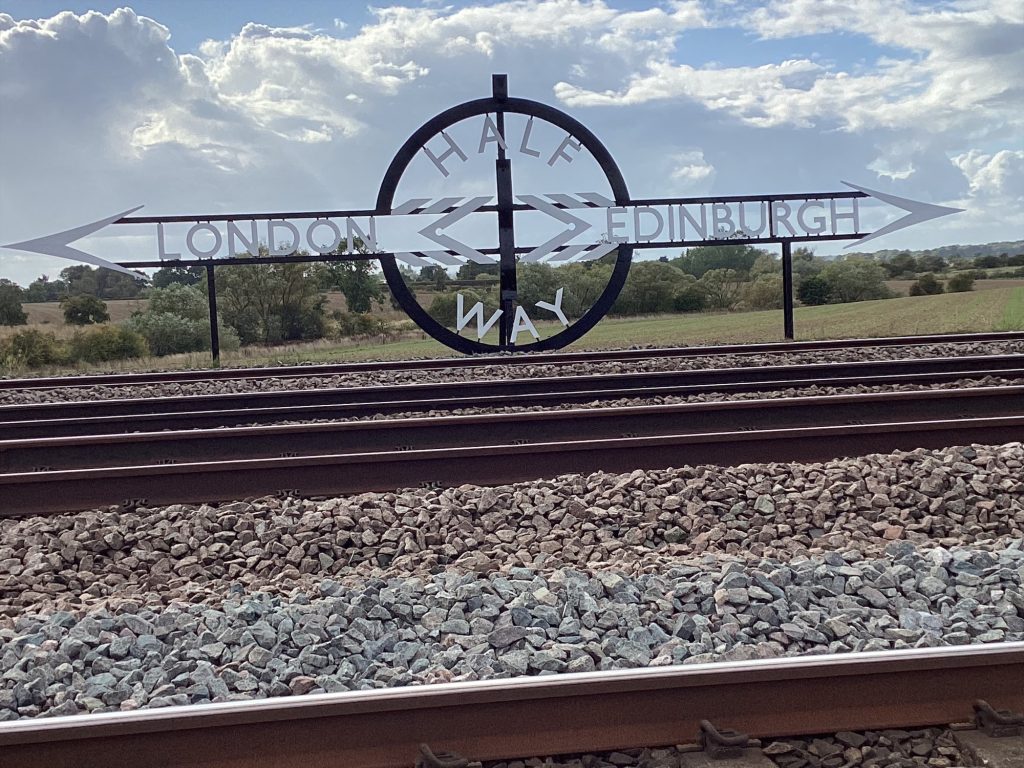 Family Tree
References