Adelaide Edgar & The Last Onion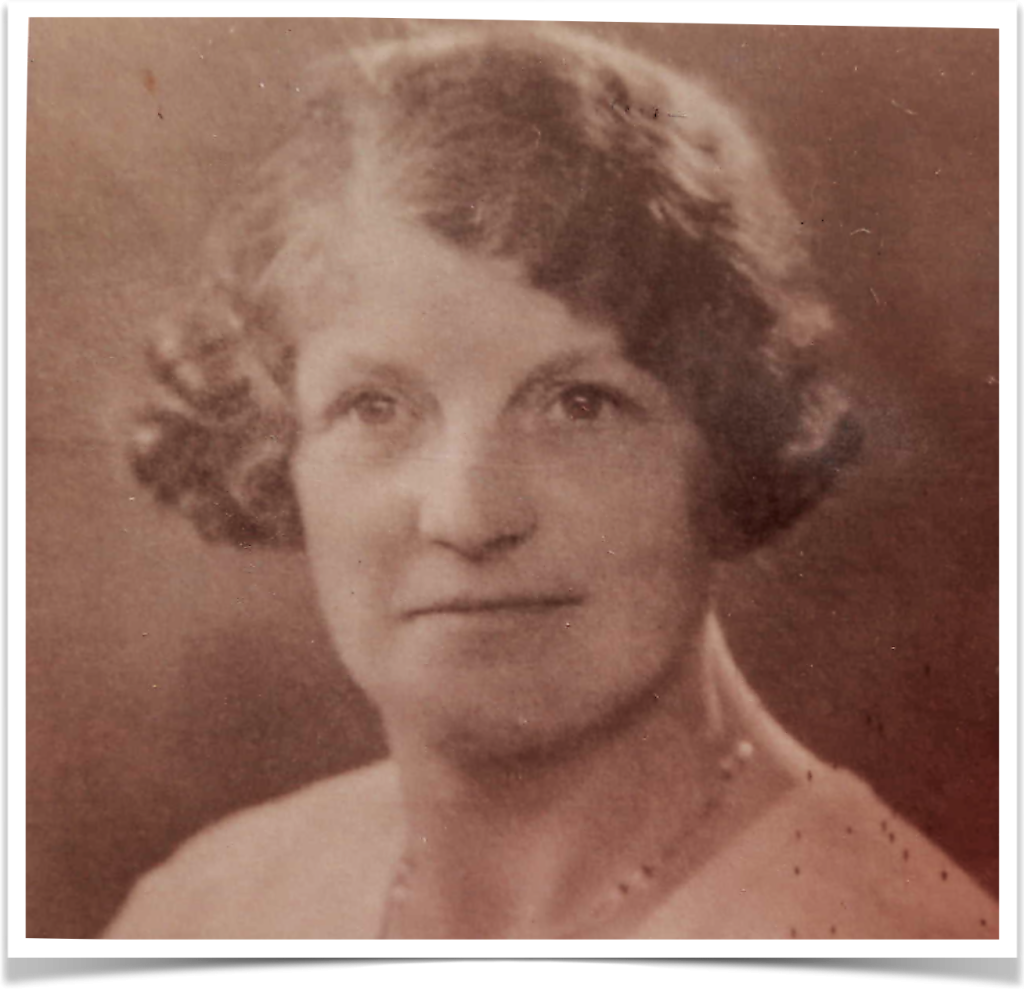 Adelaide EDGAR, our great grandmother, was the tenth of twelve children, born 2 August 1888, to John Thomas ONIONS and Ann LUMSDON, in the family's Price Street tenement. She was raised at No. 3 Rosary Terrace, off Holgate Road, where the family moved in the mid 1890s. The Two-up two-down terraced home overlooked the railway tracks and engine sheds where her father worked.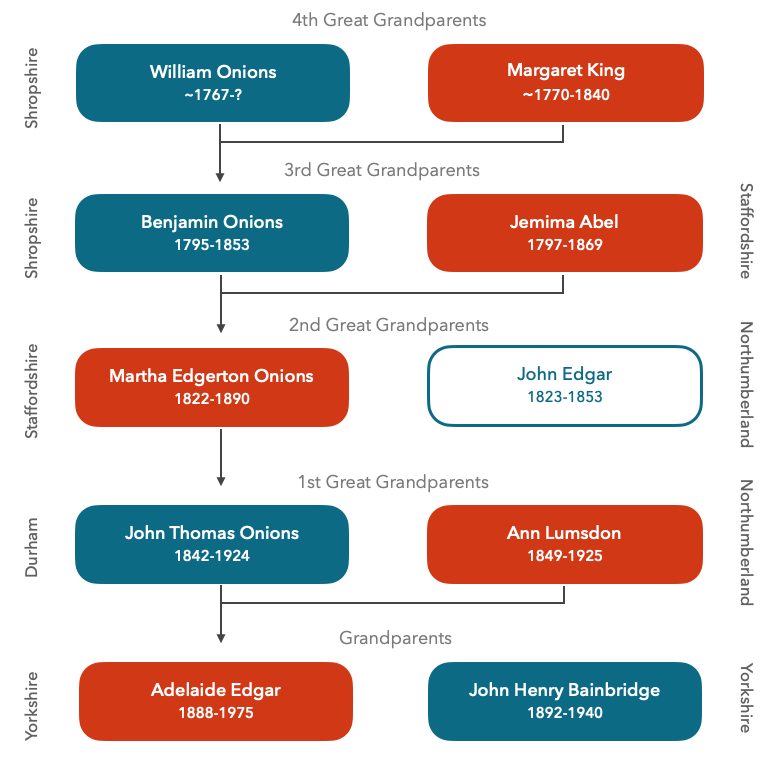 Age 12, Adelaide was living with her parents and six siblings, who were working as a grocer's assistant, draper, confectionary sweet packer, and wood letter die cutter. During her early teenage years, two of her siblings died — only eight of the twelve siblings survived to adulthood.
Infant mortality was more than 40 percent higher in the poorest than in the most well-to-do districts. Seebohm Rowntree's survey of working class households in York in 1899, identified large families as one of the main sources of poverty, and thus an even larger proportion of children than adults were living below the poverty line. The emphasis was placed firmly on environmental factors and nutrition. The most important environmental factors predisposing to disease and disability were overcrowding, sanitary conditions, and air pollution. However primacy was given to the amount and quality of food available to children, especially at the younger ages.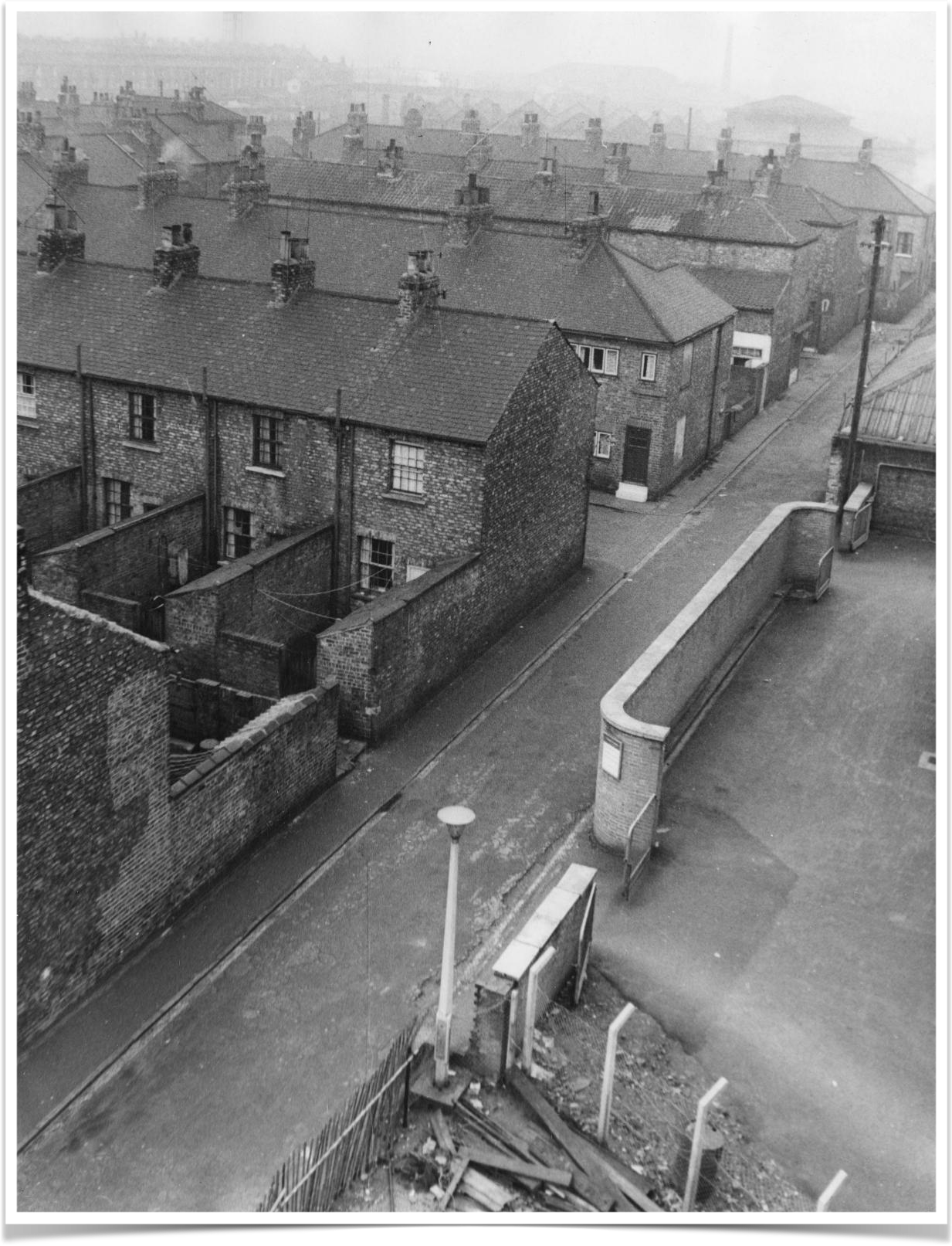 The 24 year old spinster, Adelaide Edgar, married 21 year old bachelor, John Henry BAINBRIDGE, at St Maurice Parish Church in York, 9 April 1913. The couple most likely met whilst Adelaide was working as a tailoress and John Henry as an apprentice clothier at a clothing and outfitting store in York.
The newly weds settled in the village of Newton on Ouse, 9 miles northwest of York, where John Henry ran a grocery shop on Moor Lane, the main street entering the village, opposite the school.
Their first child was conceived before the outbreak of the first World War but, by the time Charles Reginald BAINBRIDGE was born, 28 January 1915, the expectations of a short war had evaporated.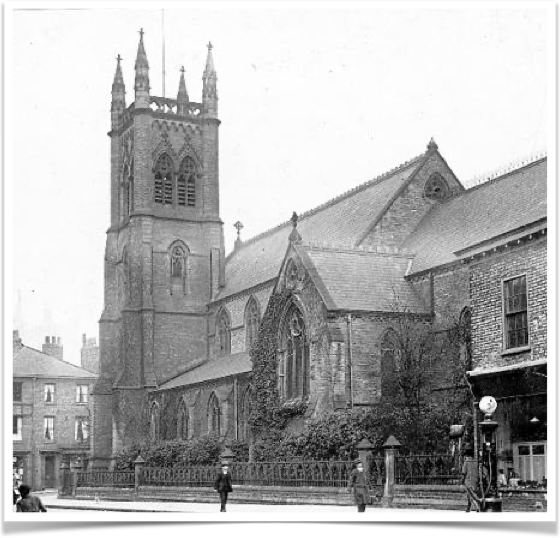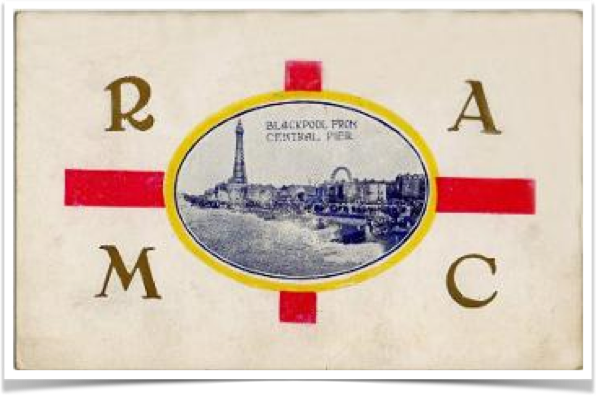 Two of Adelaide's siblings served during World War I. Her elder sister, Maude, served as a Nurse with Queen Alexandra's Imperial Military Nursing Service and her younger brother, James, served with the King's Royal Rifle Corps in France. Both returned home to their families.
John Henry waited until 1916 to enlist but received a C1 medical classification. This limited his options to performing at home garrison service, assigned to the Army Reserve.
Initially deployed in April 1917 with the Royal Army Medical Corp, John Henry received training in Blackpool and was stationed in Roughton, Norfolk, with the 325th Ambulance Company (Home Service).
In the spring of 1918, John Henry was transferred to the 505th Agricultural Corp in Nottinghamshire. Shortly thereafter he was re-classified as B1 which deemed him fit for service abroad in a support capacity. Fortunately, so late in the war, John Henry was not called up for duties abroad and remained in the Agricultural Corp until demobilization in February 1919.
According to her daughter Doreen, Adelaide had continued running the shop during John Henry's service, and delivered groceries around the village on her bicycle. Four more children followed through the 1920's and the family remained in Newton on Ouse.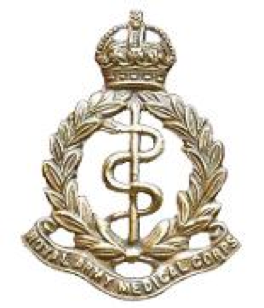 Prior to the outbreak of WWII the family were living on Cherry Tree Avenue, John Henry had sold the grocery store on Moor Lane to a corporation but the business failed and financially the family lost everything. John Henry took a job as Assistant Station Warden at RAF Station Linton to support Adelaide and their two youngest school-age children, Donald 13 & Doreen 11.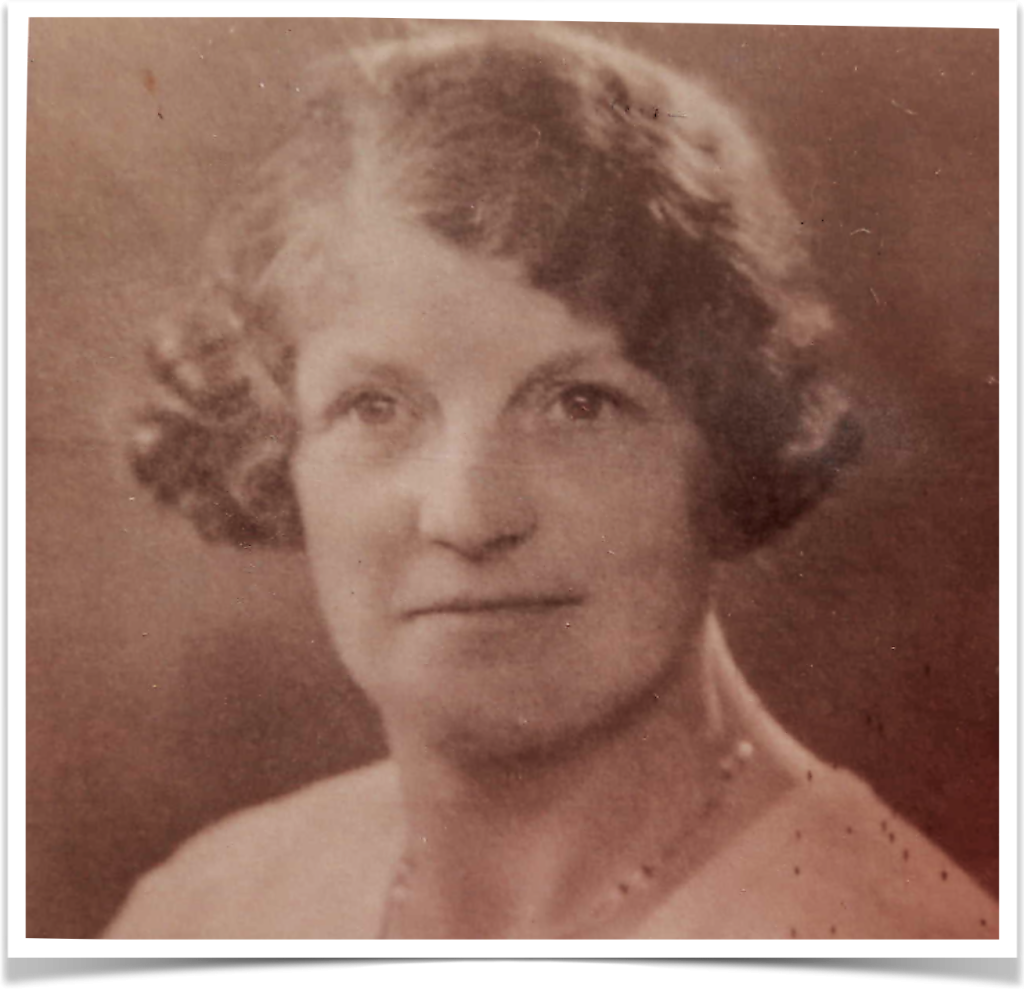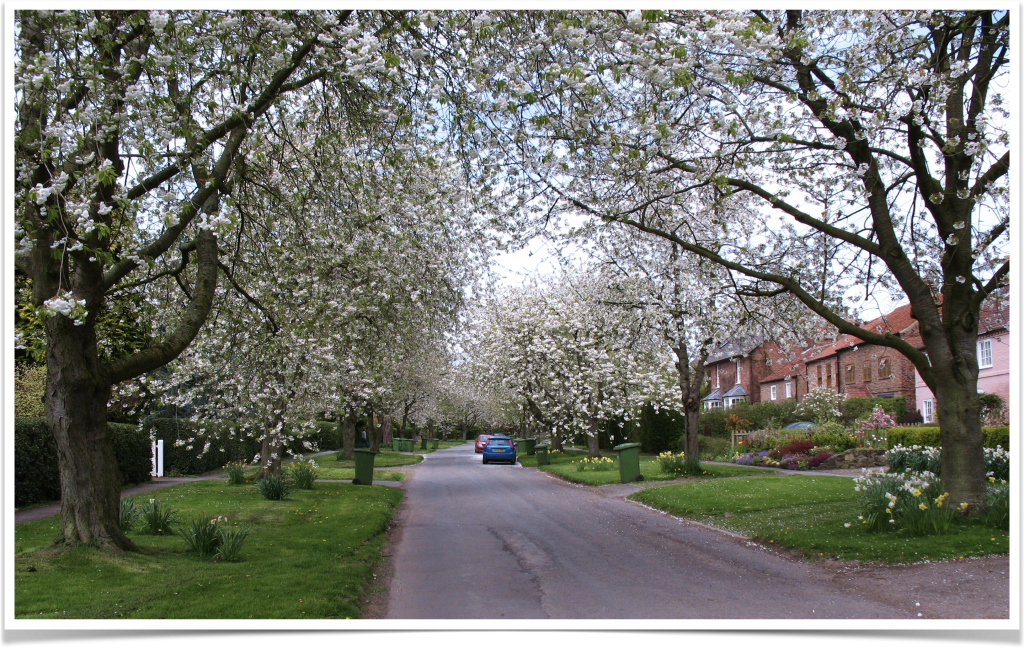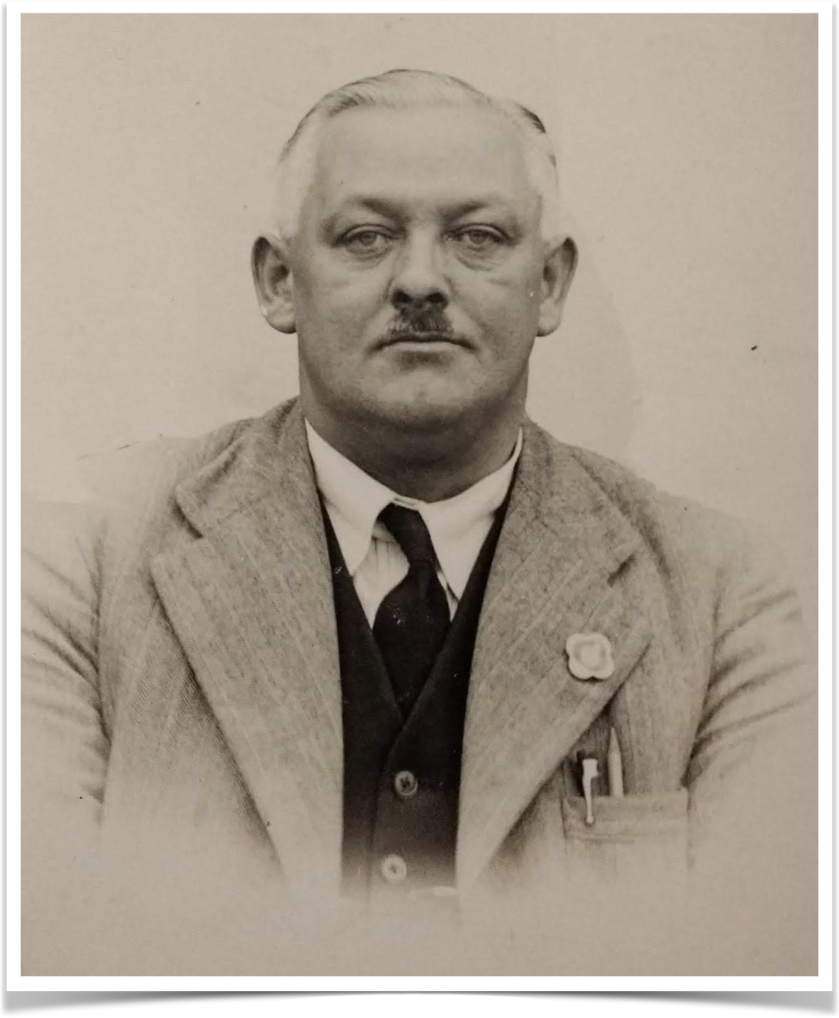 However, once more in the Onions family, tragedy struck as John Henry suffered heart failure in Newton on Ouse and died age 48, 1 July 1940, leaving Adelaide widowed.
The stress from the loss of the grocery store was a likely contributing factor to his premature demise. John Henry was buried in Newton on Ouse Parish Churchyard where his daughter, Doreen, added a gravestone in 2010. Given the financial issues, the family did not have the funds to purchase a grave marker in 1940.
Adelaide remarried in the fall of 1941. Her second husband, Frank Hudson, also worked at RAF Station Linton, and was lodging with the family. The couple moved next door to her son, Donald, and his family on Prospect Terrace until "Mr Hudson," as he was affectionately known, passed away in 1969, aged 79.
Michael Bainbridge, Adelaide's grandson, recalls visiting his grandmother's semi-detached bungalow on Back Lane in Newton on Ouse where 'children should be seen but not heard.' Adelaide's final years were spent in Haxby. She outlived all her siblings, finally passing away aged 86, in York, 1 July 1975.
Adelaide was the last of the Onion line in our family tree. The article Onions, not Edgars relates the overview of the family name and you can find out more about Adelaide's parents in the following article: John Thomas ONIONS (1842-1924) & Ann LUMSDOM (1849-1925).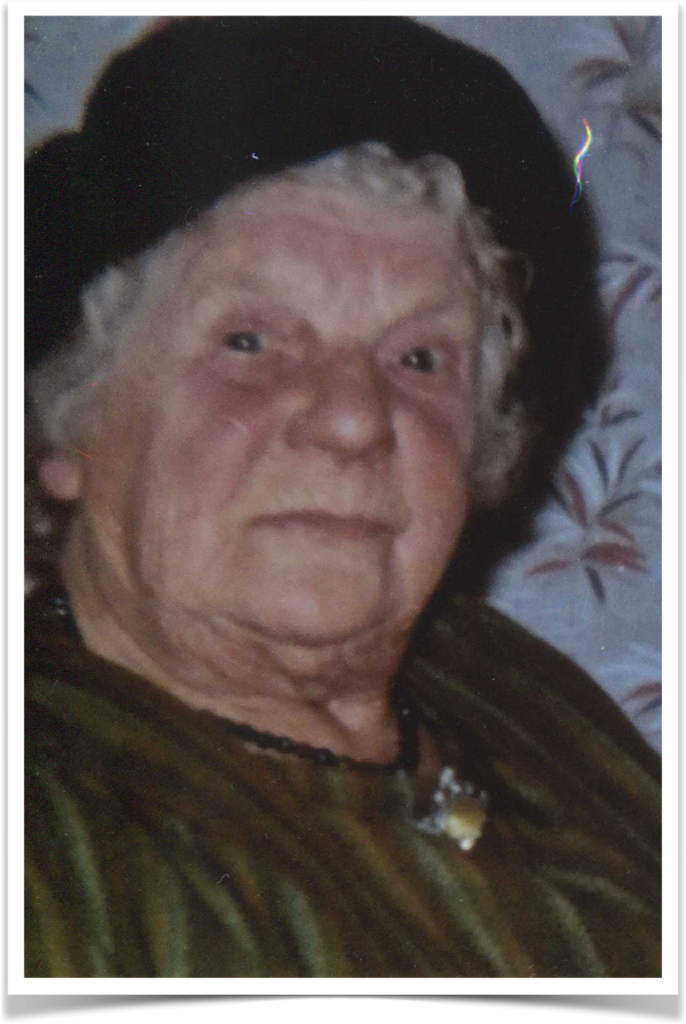 Family Tree
References