Jim Thompson's South American Adventure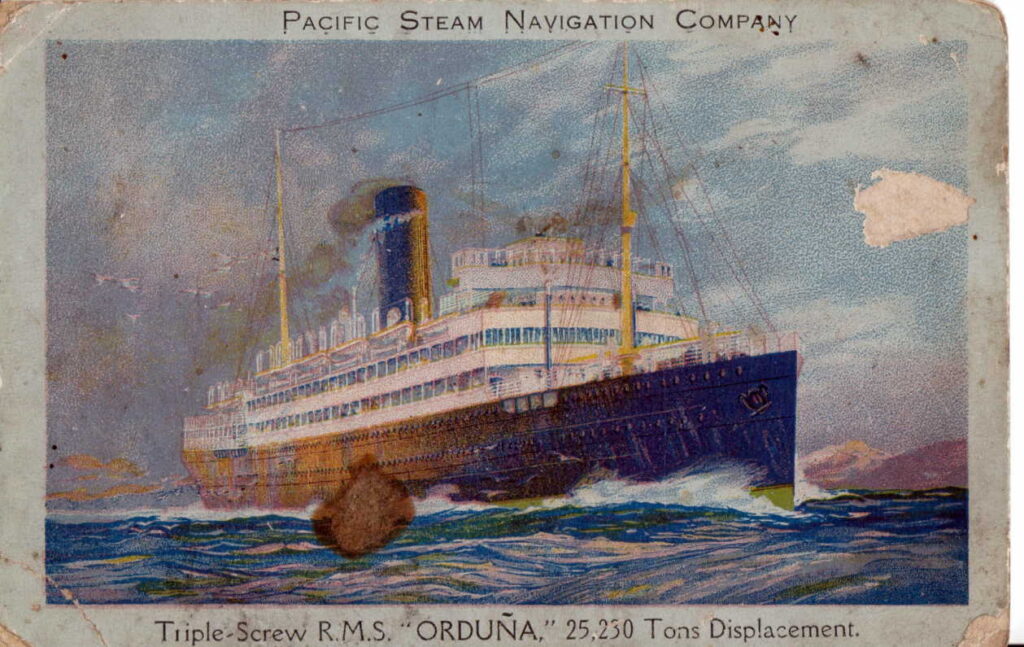 James "Jim" Thompson (1881-?), our Great Granduncle, took a leap of faith in September 1907. Married in York just four months earlier, Jim departed Liverpool bound for the southern tip of the South American continent, Patagonia. The isolated and remote location had developed a large and highly profitable sheep industry which recruited shepherds from British farms.
Patagonia occupies nearly the whole of southern Argentina, stretching from the Andes in the west to the Atlantic Ocean in the east. Even today it is mostly savannah grasslands, but in the nineteenth century, it is difficult to convey just how wild this area was. The border between Argentina and Chile was ill-defined, and this led to border disputes. Transport was on dirt roads, there were no railways and no river transport. In spite of these difficulties, the area became attractive to overseas investors because it could be used for sheep farming. Many of these investors came from England and Scotland.

Sheep Farming In Patagonia, John Bowley
Land clearances of the 19th century, the Conquest of the Desert by the Argentina and the Pacification of Araucania by Chile, killed, displaced, and enslaved thousands of indigenous peoples. Settling the region with white farmers from Europe converted the high desert into a breadbasket that made Argentina an agricultural superpower. Discrimination against the indigenous peoples persisted, assaults and robbery were common, and a frontier mentality ensured the region would remain insecure for many years.
Jim travelled in steerage (3rd class) aboard the RMS Oravia. Of the fellow British passengers, 68 were shepherds, alongside 2 clerks, 1 farmer, 1 secretary, and 1 butcher, plus 3 women and 2 children. The bulk of cabin passengers were farmers and the majority were destined for Punta Arenas with Jim.
From the late 1870's onward, some settlers from the Falklands moved on to Santa Cruz and Magallanes, attracted by state grants and privileges. There they acquired, and worked on, large expanses of land called "stations" (estancias). Soon, an export industry was created for wool and meat, following the pattern already developed in New Zealand. The scale of operations rose to industrial levels: a single large frigorífico (freezing works), could process as many as 250,000 animals in a season.

PatBrit.org: The British Presence in Southern Patagonia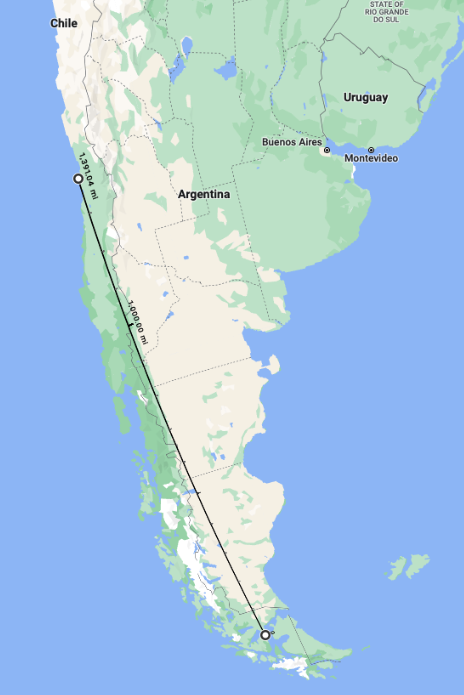 His wife, Emmie Simnett, sailed 2nd class aboard the SS Orissa, and joined Jim in Valparaiso, 1909. Now working as a farm manager 1400 miles north of Punta Arenas, the couple settled in Rancagua, just south of the capital Santiago. After eight years and three children, the couple decided to return to England.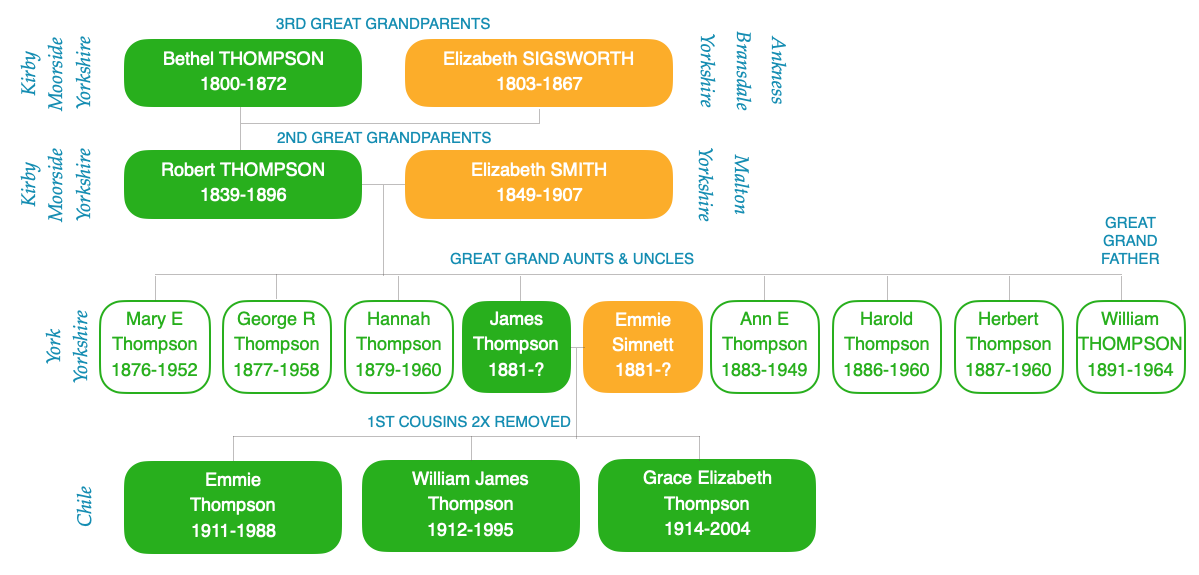 The family's return to England clearly failed to produce the results they had hoped for and three years later they decided to return to Chile. The family boarded the RMS Orduna at Liverpool, 1st April 1920, and wrote postcards to the family they were leaving behind once more. Jim's brother Herbert received the following card posted from the ship's first port of call, La Rochelle, France.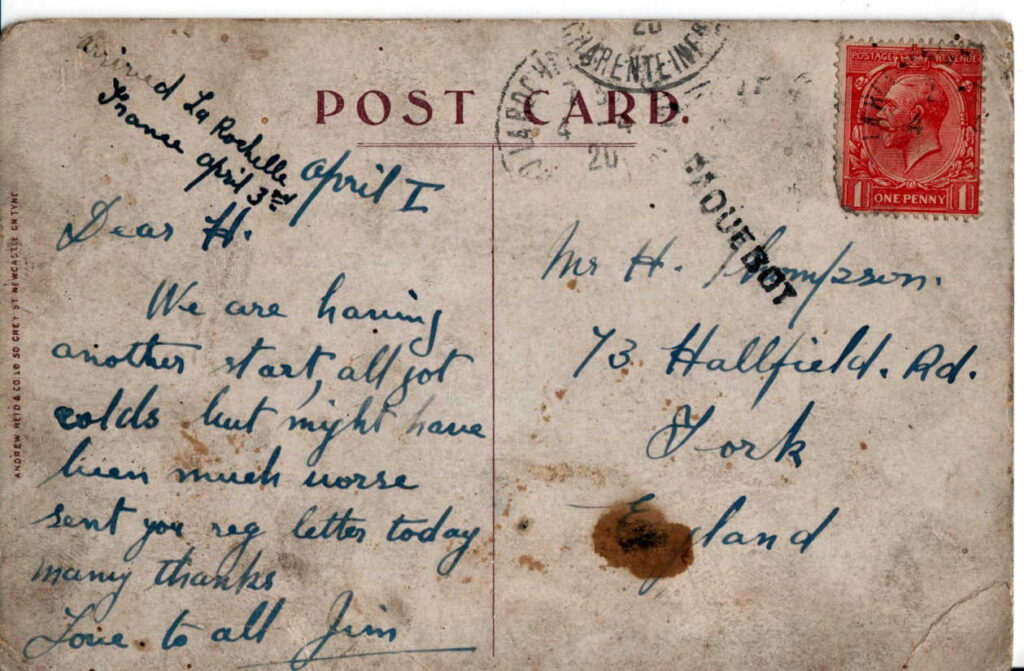 Curiously the RMS Orduna only carried 149 1st & 2nd class passengers on this voyage to Rio De Janeiro, Montevideo, & Valparaiso. Unfortunately the Thompson family is not listed and the 3rd class passenger lists are missing.
The Thompson Simnett family settled and thrived in Chile. Their descendants live and work in South & North America, with one even returning to Europe.
I am hoping someone out there is able to provide more insight into the family's reasoning for returning briefly to England? And ultimately why they decided to settle in South America. Please email me <julianclark@mac.com> if you know more about this adventure!
References