Joseph Henry Hudson & The Lords Feoffees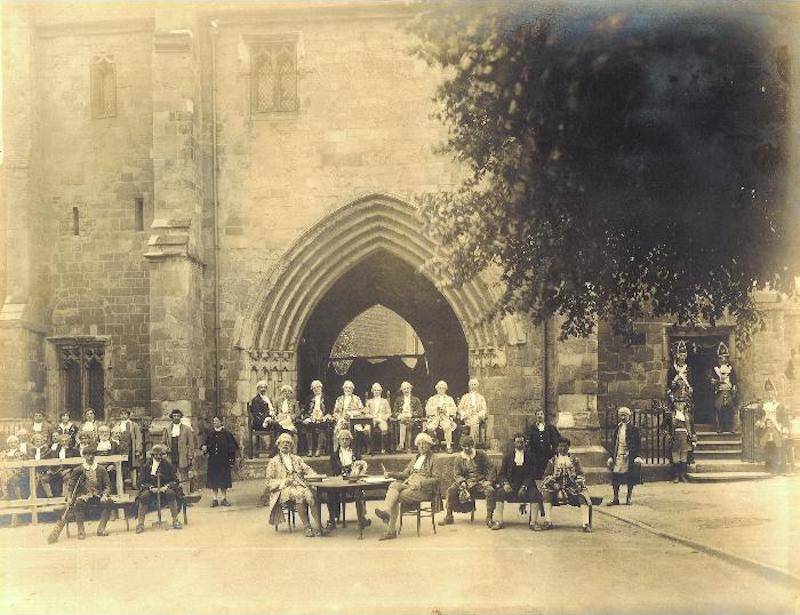 The Court Leet 1919, July 17th, the day after the Peace Pageant. The Court Leet was a local court set in front of the Bayle Gate, formerly the gatehouse of the priory, in Bridlington and continued during the period of the Lords Feoffees. Joseph Henry HUDSON, our 2nd Great Grandfather, is the man seated in the back, closest to the gate, on the right — Lord Feoffee from 1911-1930.
This photograph shows gentlemen in wigs and 18th century costume outside the Bayle Gate, Bridlington, arranged as for a court. Men in soldiers uniforms guard the Bayle entrance. The leet was a local court, set up in the days of Bridlington monastery and continued by the Lords Feoffees.
Under the feudal system in England, a feoffee (/fɛˈfiː, fiːˈfiː/) is a trustee who holds a fief (or "fee"), that is to say an estate in land, for the use of a beneficial owner.

Feoffee, Wikipedia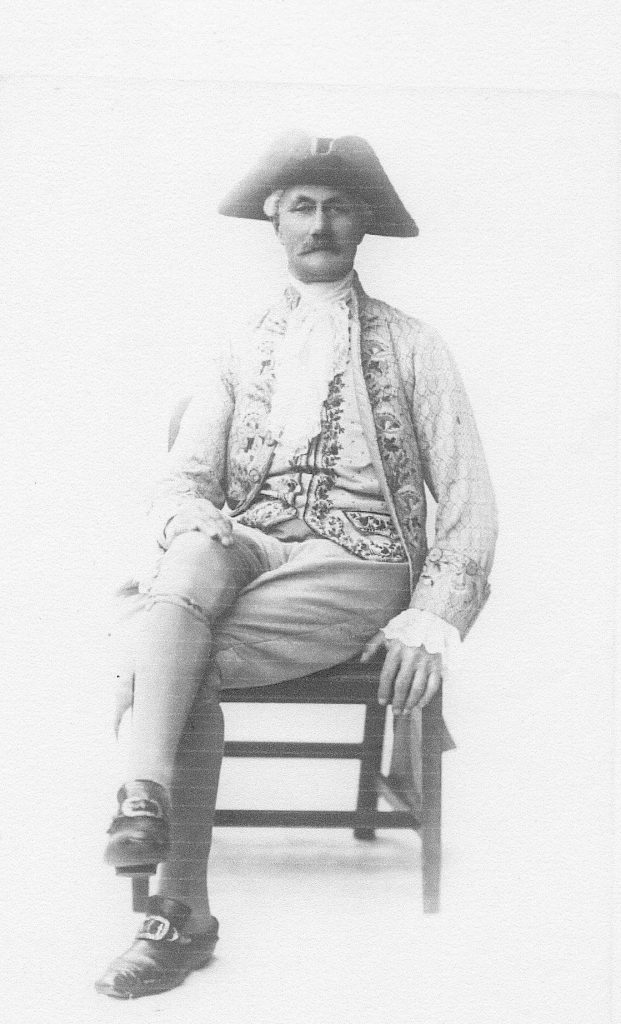 The Lords Feoffees and Assistants of the Manor of Bridlington were established in 1636. The Great Town Deed of 1636 empowered the thirteen freeholders to act as Trustees together with twelve Assistants or apprentices over the 187 tenants and freeholders of the Manor.
When the Upper House, the original Lords themselves, were reduced to six by death, they were replenished by the elevation of seven Assistants and then an election was held amongst the freeholders to appoint other freeholders to make up the deficiency. This system is still in operation to this day.
The Town and Lordship remained under the rule of the Lords Feoffees until 1863 when a Local Government Board took over until the Borough of Bridlington was incorporated in 1899.
Prior to this the Lords Feoffees were responsible for the Manorial Courts, Common Bakehouse, and Manorial Jail (The Bayle). Other officials under their control were the Bylawmen, the Constable, the Neatherd (tending and herding cows) and Swineherd (tending and herding pigs).
They also owned and looked after the Town Bull which was available for use by all freeholders during the seventeenth century.
The Lords Feoffees and Assistants of the Manor of Bridlington are a charitable organisation with the purpose, stated in the Town Deed of 1636, to benefit the Town and Townspeople of Bridlington.
They seek to achieve these aims by their policy of maintaining their property portfolio which includes agricultural land, open spaces, car parks, residential and commercial properties and the Bayle Museum.
Many individuals and organisations, including Bridlington Schools and many local sports clubs for people of all ages, benefit from the financial support from the Lords Feoffees.
In providing these, and many other services for the community the Lords Feoffees continue to support the pursuit of excellence in Bridlington and are actively contributing to the future regeneration of the town.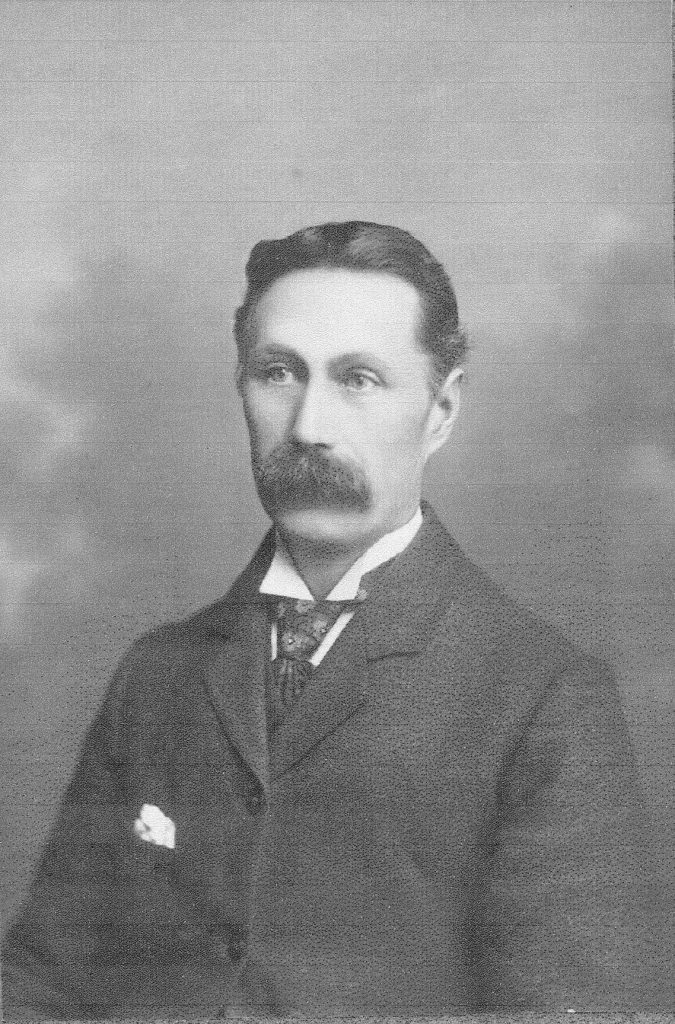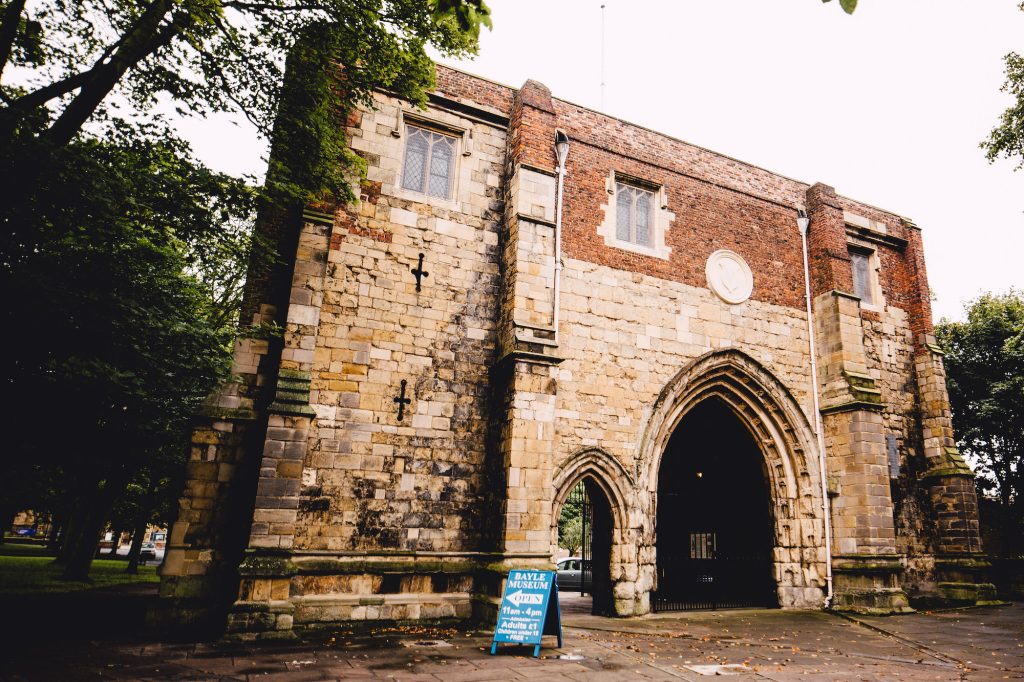 Funeral Notice: Joseph Henry Hudson
Lord of the Manor's Funeral: Bridlington Man Who Built Chapels in the Town

Many representatives of the public and business life of Bridlington were present at the funeral on Tuesday of Mr Joseph Henry Hudson, a Lord of the Manor of Bridlington.

The son of the late Mr Richard Hudson, well known some years ago as a builder and contractor to the town, Mr Hudson followed his father into the business. His work included the erection of the National and Provincial Bank buildings, part of the Emmanuel Church, the Chapel at St. Anne's Convalescent Home, and a large number of dwelling houses.

He took a prominent part in the public life of the town, principally as a Lord of the Manor. He was also a member of the Board of Govenors of the Bridlington School, a member of the County Club, and of the Golf Club. He was 67 years of age.

Flags were flown at half mast in several parts of the town on Tuesday, a large Union Jack flying on the old Bayle Gate where the Lords of the Manor have met for many centuries.

The family mourners were Mrs J.H. HUDSON (widow), Mr and Mrs Bernard HUDSON (son and daughter in law), Miss Mary Hudson (daughter), Mr Henry Hudson (son), Mr and Mrs J.M. Whyte (son in law and daughter), Mr and Mrs J.R. Brooks (son in law and daughter), Mr and Mrs J.R. Hudson (brother and sister in law), Mr and Mrs C. Nicholson (uncle and aunt), Mrs Woodmansey (Beverley, cousin), Mr and Mrs W Woodcock (cousin), Mrs O. Nicholson (cousin), Mr Frank Fussey (nephew), Mr Gilbert Fussey (nephew), Mr and Mrs R. Fussey, Miss Topham, Mr James HARDACRE (York), Mrs Hornby, Miss Sarah Hornby, and Mr Milsom (Harrogate).

The bearers were four men who had been employed by the firm of Messrs J.H. Hudson and Son for twenty year or over. They were Messrs. Tinker, Cowper, Ashby and Fred Barry. Other members of the firm present were; Messrs C. Wilson, Speed, D. Trowhill, Fenner, A. Nightingale, S. Waites, J Waites, H. Cross, J. Gibson, and G. Tindall.

Other mourners were Mr S. Charlesworth, Mr Major Lawson, Mr J.E. Nightingale, Mr C.H. Warhill (Chief Lord of the Manor), Alderman J.V. Mainprize, Mr W.N. Nightingale, Mr R. Horspool, Mr. T.G. Leedal, Mr. F. E. Gray, Mr. F.W. Martindale, Mr. F. Kneeshaw, Mr. G Hankinson, Alderman E. Lambert, M: Dodgson, Mr West, Mr. S. Haldane, Major J.B. Purvis, Mr. Simpson, Mr. Wiseman,Mr. J.O. —worth, Mr Arthur Cranswick, Mr G. Harland, Mr C.F. Johnson, Mr W. Hoggard, Mr. W.H. Curtis, Mr T.W. Woodcock, Mr. A.J.H. Townsend, Mr J. Garland, Mr T.A. Parkin, Mr Watson, Mr and Mrs C.B. Sutcliffe, Mr George Lowson, Mr. H. Bailey, Mr F. Bailey, Mr. T. Hodgson, and Mr W. Hodgson.

The Reverend C.O. Stewart, Vicar of Holy Trinity Church, conducted the service.

Amonst the may wreaths were those from the Bridlington Master Builders Association, the Lords Feoffe and Assistants of the Manor of Bridlington, the Council and Lady Superior of St Anne's Concalescent Home, and members of the firm of Messrs J.H. Hudson and Son.

Daily Mail, Hull, Humberside, England – Wednesday, May 21, 1930 Page 3
Family Tree
Richard HUDSON (1830-1897) & Mary Ann NICHOLSON (1835-1885)

Jane Ann Hudson (1861-1885)
Joseph Henry HUDSON (1862-1930) & Jane Elizabeth FUSSEY (1861-1955)

Bernard HUDSON (1888-1939) & Elsie Mary HARDACRE (1892-1963)

Beryl Hudson (1924-1993)
Sheila Mary HUDSON (1925-2016) & Albert Wear CLARK (1921-1983)
Richard Dacre Hudson (1927-2011)
Clara Cynthia Hudson (1933-2015)

Eleanor Mary Hudson (1890-1976)
Janet Hudson (1894-1986)
William Henry Hudson (1897-1954)
Christine Hudson (1900-1961)

John Robert Hudson (1864-1943)
James William Hudson (1866-1931)
Mary Elizabeth Hudson (1868-1898)
Anna Maria Hudson (1871-1903)
Charles Ernest Hudson (1874-1899)
References