Charles Bainbridge & Railway Platelayers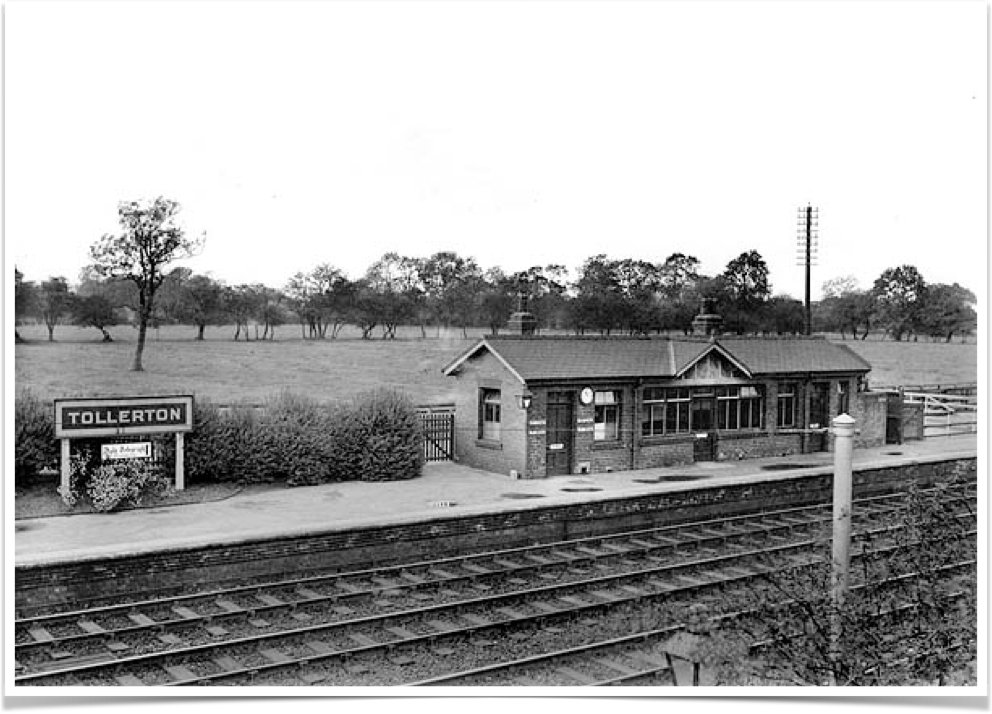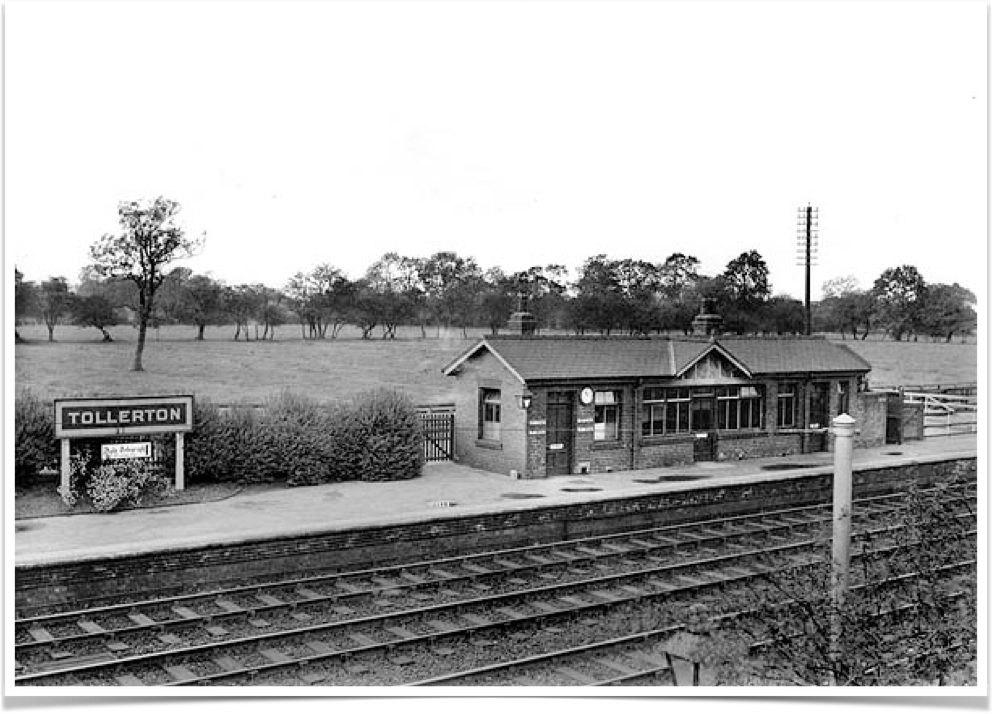 Our Great Great Grandfather, Charles BAINBRIDGE, was born March 1861 at Sutton Grange, Sutton on the Forest, second child to parents Henry BAINBRIDGE of Tollerton and Jane SCOTT of Sutton on the Forest.
There is no record of Charles' baptism so if it occurred, it may have been in the newly built Methodist Chapel opened in 1861 or the later Wesleyan Chapel, erected in 1864.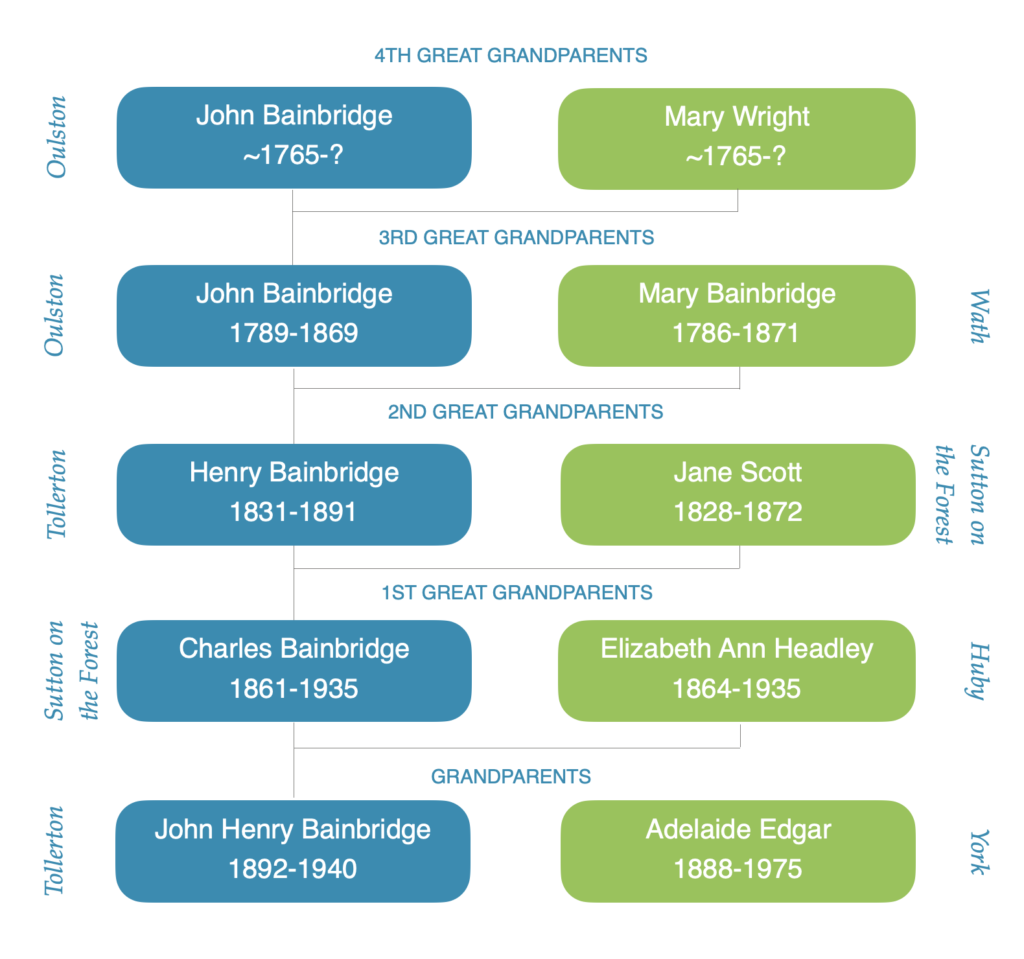 By the age of 10, Charles was at school and living in Tollerton but with his paternal uncle Joseph Bainbridge, a farmer of 80 acres, employing his uncle Charles, and aunt Elizabeth, as housekeeper, along with Charles' widowed grandmother Mary Bainbridge, age 85. We assume Charles was not living with his parents and three siblings due to his mother's terminal illness. His mother, Jane, succumbed to cancer of the stomach in April 1872, shortly after Charles' 11th birthday.
In the spring of 1881 the English Census captured a moment when Charles, a farm servant and agricultural labourer, visited the Headley family in Huby village and his future wife, Elizabeth A HEADLEY, an 18 year old, unemployed domestic servant. We assume Charles was living and working in Tollerton at the time, but this one night, 3 April 1881, his visit to Huby was logged in the census, in perpetuity.
The couple married in the spring of 1884 and started a family in Huby with their first daughter, Mary Jane, born Boxing Day 1884. Elizabeth Isabel and Charles Ernest followed in 1886 and 1887 respectively. The family relocated to Tollerton by 1890 for the birth of their four and fifth children; Arthur and our ancestor, John Henry Bainbridge.
Charles took employment as a Railway Platelayer with North Eastern Railways based at Tollerton Station and held the position until retirement. A platelayer is a railway employee whose job is to inspect and maintain the tracks. The term "platelayer" derives from the plates used to build plateways, an early form of railway.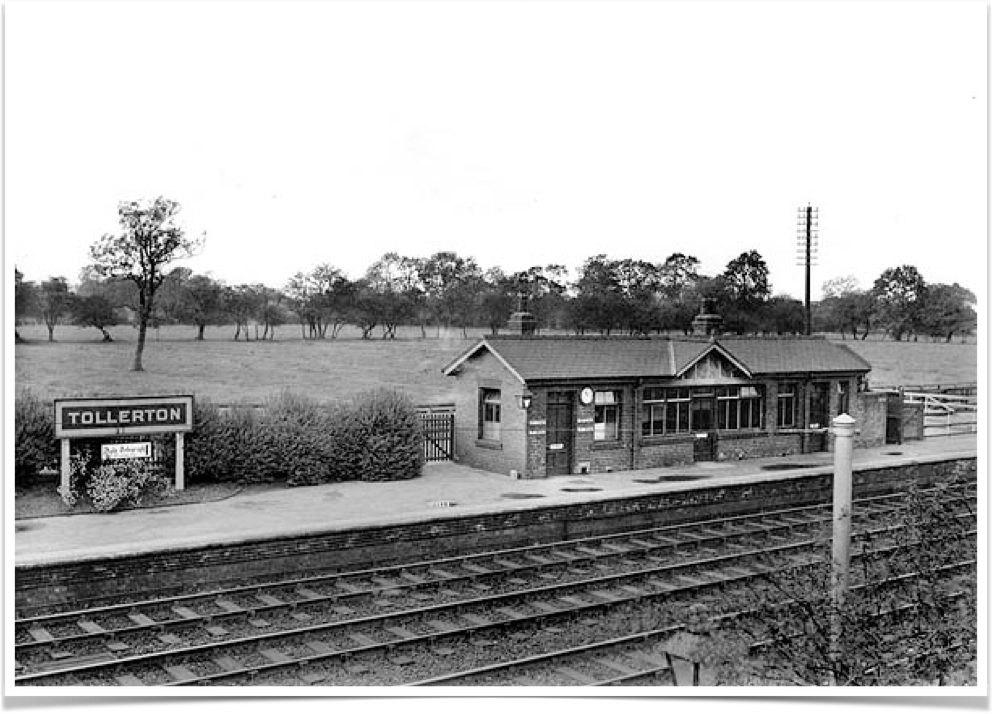 Tollerton Station opened on the Grand North of England Railway in 1841, becoming part of the London & North Eastern Railway in 1923 and remained in service until 1965. Charles most likely worked on the quadrupling of the mainline between York and Darlington starting in 1894 and running in sections for almost 60 years.
Working on the railway during the height of the steam age, Charles was responsible for year-round maintenance of one or two miles of what is now the East Coast mainline. Based at a platelayer's hut containing a table, chair, and rudimentary stove, the platelayer would perform regular patrols of their section of track which, for Charles, would likely include the track upon which his own grandfather was struck down in 1869.
Charles was the last member of the Bainbridge line living in Tollerton. His brother John settled in Chapel Haddlesey near Selby to work on the Aire & Calder Canal. His sister Ada would follow John to Chapel Haddlesey a couple of years later and his sister, Mary Ann, married a Railway Signalman and moved to Northallerton.
According to his granddaughter, Doreen Bainbridge, after retirement from the railway Charles became sexton at the Wesleyan Chapel in Tollerton. It was there in 1935 where Charles was found dead after suffering an intracranial hemorrhage, essentially a blood clot on the brain.

Charles Bainbridge is buried in Alne Churchyard alongside his wife, Elizabeth Ann, who passed away less that three months after her husband. Read more about Elizabeth Ann and the family.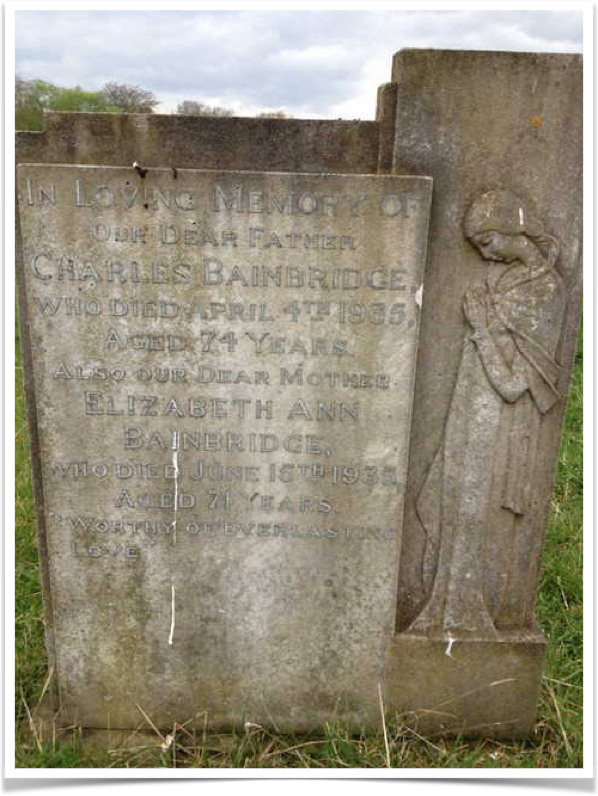 Family of Charles Bainbridge 1861-1935
Parents
Siblings
John Bainbridge 1859-1936
Mary Ann Bainbridge 1863-1925
Ada M Bainbridge 1866-1951
Spouse
Children
Mary Jane Bainbridge 1884-?
Elizabeth Isabel Bainbridge 1886-1964
Charles Ernest Bainbridge 1887-1965
Arthur Bainbridge 1890-1939
John Henry BAINBRIDGE 1892-1940